LOWELL ANDERSON (retired)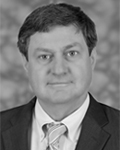 LOWELL ANDERSON, born in Nebraska and is admitted to practice before the California Supreme Court, all federal District Courts in California, federal district courts in Missouri, Washington and New York, the Ninth Circuit Court of Appeals, and the Court of Appeals for the Federal Circuit, and he is registered to practice before the United States Patent and Trademark Office.
Education:
Bachelor's degree in Mechanical Engineering from the University of Nebraska, Lincoln, where he was admitted to the Pi Tau Sigma and Sigma Tau engineering honorary societies; Masters degree in Mechanical Engineering from the University of Michigan, Ann Arbor, where he taught under Professor Joseph Shigley; Juris Doctorate from the University of California, Hastings College of Law in San Francisco, where he was a semi-finalist in the Giles Sutherland Rich Moot Court Competition, and where he served as an editor of the Hastings Constitutional Law Quarterly.
He worked as an engineer in the Research & Development Department of the Eastman Kodak Company in Rochester New York and worked in El Segundo, California at the Aerospace Corporation, which was the consultant to the Air Force Space Division.
Member:
State Bar of California; Orange County Patent Law Association (Past-President of the Orange County Patent Law Association); Editor of New Matter, a quarterly publication of the Intellectual Property Section of the State Bar of California, and was chair of that Section. Lowell has authored a number of articles on various intellectual property topics for New Matter, for the OCPLA Newsletter, and for the European Intellectual Property Law Reporter. He wrote several chapters in the CEB book on Trade Secrets in California.
Lowell Anderson may be reached at the following email landerson@stetinalaw.com