MARK B. GARRED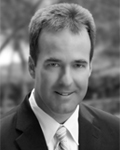 Areas of Practice:
Mr. Garred is a Partner with Stetina Brunda Garred & Brucker, and has been with the firm since 1990. His practice focuses on domestic and international patent and trademark matters. He has significant expertise in patent, trademark and copyright preparation, prosecution, enforcement and infringement defense both domestically and abroad; patent and trademark searching; intellectual property infringement and validity analysis; the development and implementation of worldwide patent and trademark protection strategies; intellectual property licensing and related transactional matters; and the maintenance and exploitation of patent and trademark portfolios. Mr. Garred represents a technologically diverse client base of both large and small companies in relation to their intellectual property needs.

Education / Background:
Mr. Garred earned his Bachelor of Mechanical Engineering (B.M.E., 1986) from Gannon University.

He attended Cleveland State University, Cleveland-Marshall College of Law where he received his Juris Doctor (J.D., 1989). During law school, he worked as design engineer for a valve manufacturer (1986-1987).

Mr. Garred is admitted to the California Bar (1990), the Arizona Bar (2019) and the Ohio Bar (1990). He is also admitted to the U.S. District Court for the Northern District of Ohio (1990), Northern District of California (1990), Central District of California (1991) and Southern District of California (1991), as well the U.S. Court of Appeals for the Federal Circuit (1995) and the Ninth Circuit (1995). In addition, he is registered to practice before U.S. Patent and Trademark Office (1991).
Affiliations:
Orange County Patent Law Association; State Bar of California; State Bar of Arizona; State Bar of Ohio
Mark B. Garred may be reached at the following email mgarred@stetinalaw.com